Теги
2010, 720p, download, Electronic, FLAC - Lossless, HD video, jazz, mp3, Music, pop, rock, World, Анальное порно, Групповое порно, Книги, Музыка, Русское порно, Собрание сочинений, авто, аудио, аудиокнига, блондинки, большая грудь, большой член, брюнетки, видео, журнал, зажигательная, клубная, компьютер, кулинария, мода, молодые, научно-популярная, порно, роман, скачать, стиль, танцевальная, фантастика

Показать все теги
---
The Grass Roots - Lovin' Things (1969/2020)
Категория: Музыка 1 февраля 2021 от kingdevil, прочтено (61)





Artist: The Grass Roots
Title: Lovin' Things
Year Of Release: 1969/2020
Label: Geffen Records
Genre: Psychedelic Rock, Pop Rock, Sunshine Pop
Quality: 320 kbps | FLAC (tracks)
Total Time: 00:36:43
Total Size: 86 mb | 231 mb

Tracklist:
01. Lovin' Things
02. The River Is Wide
03. (You Gotta) Live For Love
04. City Women
05. What Love Is Made Of
06. Pain
07. I Get So Excited
08. The Days Of Pearly Spencer
09. Baby, You Do It So Well
10. I Can't Help But Wonder, Elisabeth
11. Fly Me To Havana
12. Midnight Confessions
13. Bella Linda

True to form, Lovin' Things, the fourth album by the Grass Roots, contains another nugget in "The River Is Wide," a tremendous pop tune fusing a mainstream '60s sound with Phil Spector innovations. It's a wonderful Steve Barri production, their sixth hit record, and a song as brilliant as any of their first seven that hit the Top 40. Like labelmates Three Dog Night, this crew found great songs when producer Steve Barri and his former partner, P.F. Sloan, weren't writing them for the group. Unlike Three Dog Night, though, the band didn't pack an album with outside material poised for Top 40, and Lovin' Things is a perfect example of the two sides of this group. Larry Knechtel, Hal Blaine, Joe Osborn, and other name session folk are no doubt on the first two songs -- the title track, "Lovin' Things," and the hit, "The River Is Wide." Both songs carry big sound and great Rob Grill vocals, Warren Entner adding his fine voice to "The River Is Wide" as well, and though it was the fourth weakest of their 14 hits, it's still one of their best. There are two originals from guitarist Warren Entner and singer Grill, the enjoyable "(You Gotta) Live for Love" and a very interesting "Fly Me to Havana." "Havana" works because the band puts a Ray Davies/Kinks riff from "Till the End of the Day" into a mix with guitar sounds straight from the Count Five's "Psychotic Reaction." Consider that had the band issued more of this highly regarded '60s sound along with their slick radio hits, they would have crossed over to the realm where music by the Seeds and Chocolate Watchband continues to dwell: sacred territory. Though P.F. Sloan was gone by this point, they do cover two of his songs, "City Women" and "I Can't Help But Wonder, Elisabeth," as well as a Sloan/Barri title, "Baby, You Do It So Well." P.F. Sloan himself became an enigmatic minor-league Brian Wilson, in more ways than one, and adds a hipness that should make these albums more cherished in collectors circles than they are. Bob Mann's song "Pain" ends side one, and dramatically different from the group's material, as well as the Sloan and Barri stuff, it adds yet another dimension to this quirky made-for-record-company group. Let's face it, the Grass Roots were an effort by Dunhill Records to create a kind of Monkees without a television show, music produced to climb the Top 40. There's nothing wrong with that. In fact, despite the crass commercialism behind the Monkees, the band developed their own pop legacy from years of touring after their hit show. The problem with the Grass Roots was that they could have taken the original business plan and used it as a platform to become a very hip and very chic item. Just listen to the Gordon/Grant tune "I'm So Excited," which starts off side two, then play Ian Hunter's song of the same name which ends side two of his debut solo album six years after this in 1975. It's the exact melody opening each chorus, only Mick Ronson and Ian Hunter bring it all the way home. In order to carry a strange album track like "The Days of Pearly Spencer," Warren Entner needed to be as big a personality as an Ian Hunter, and he isn't. From singing on this album, he went on to manage Quiet Riot, and the members of the Grass Roots never managed to create an identity as strong as Micky Dolenz, Peter Tork, Davey Jones, and Mike Nesmith. Heck, even Dale "Buffin" Griffin and Peter Overend Watts from Mott had more name recognition in rock circles, and it's that lack of personality which held back a band with over a dozen hit records. As creative as these Steve Barri-produced 11 tracks are, more hit songs were necessary for this LP's survival. That's what this band was all about, and the photos of Grill, Entner, Coonce, and Bratton on the back of the album just didn't register with those who heard a little masterpiece like "The River Is Wide."

Download links:
Не забудь оставить отзыв о статье.
Уважаемый посетитель, Вы зашли на сайт как незарегистрированный пользователь. Мы рекомендуем Вам
зарегистрироваться
либо войти на сайт под своим именем.
l Распечатать
---
Закладки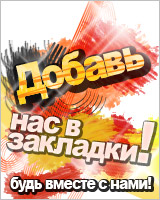 Голосуем
Какой антивирус у вас стоит ?