Теги
2010, 720p, download, Electronic, FLAC - Lossless, HD video, jazz, mp3, Music, pop, rock, Анальное порно, Групповое порно, Женский, Книги, Музыка, Русское порно, авто, аудио, аудиокнига, блондинки, большая грудь, большой член, брюнетки, видео, журнал, зажигательная, клубная, компьютер, кулинария, мода, молодые, попса, порно, роман, скачать, стиль, танцевальная, фантастика, фильм

Показать все теги
---
Sarah Jarosz - Follow Me Down (2011)
Категория: Музыка 30 июня 2020 от kingdevil, прочтено (3)





Artist: Sarah Jarosz
Title: Follow Me Down
Year Of Release: 2011
Label: Sugar Hill Records
Genre: Country, Bluegrass, Folk
Quality: FLAC (tracks) / MP3 320 Kbps
Total Time: 39:12
Total Size: 256 Mb / 100 Mb

Tracklist:
01. Run Away
02. Come Around
03. Annabelle Lee
04. Ring Them Bells
05. My Muse
06. Floating In The Balance
07. Old Smitty
08. The Tourist
09. Here Nor There
10. Gypsy
11. Peace

You can anticipate objections to Sarah Jarosz's sophomore effort from a couple of different directions: those who saw her as someone who would make old-time country music attractive to the Twitter generation may feel that she's abandoned her sacred duty; others may suspect her of suffering from Elvis Costello Syndrome (which causes spoon-bendingly talented musicians to get tired of doing what their talents have made easy for them and to begin pushing the boundaries of their gifts, with sometimes embarrassing results). Neither objection would be correct. First of all, despite the fact that she plays clawhammer banjo and mandolin and is fluent in early-country vernacular, Jarosz's music has always been much more complicated than that; listen past the accent and the frailing on her debut album and you'll hear about eight or ten different musical genres jostling against each other. Second of all, on Follow Me Down, the drum-powered groove of "Come Around" and the newgrass jazziness of "Old Smitty" and the Radiohead cover are not so much departures from what she's done in the past as they are logical next steps. This isn't to say that everything succeeds perfectly; where "Gypsy" is slow and gorgeous and rocks like a tree swing on a summer evening, her version of "The Tourist" merely drags; where "My Muse" is lushly beautiful, "Come Around" is intense but not terribly tuneful. But virtually everything else comes perilously close to perfection, and each song sounds different from all the others. Jarosz's talent is wondrous and in no way normal, and her developing musical maturity continues to be a wonder to watch.

Download links:
Не забудь оставить отзыв о статье.
Уважаемый посетитель, Вы зашли на сайт как незарегистрированный пользователь. Мы рекомендуем Вам
зарегистрироваться
либо войти на сайт под своим именем.
l Распечатать
---
Закладки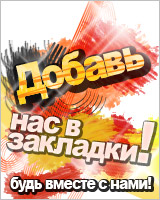 Голосуем
Какой антивирус у вас стоит ?