Теги
2010, 720p, download, Electronic, FLAC - Lossless, HD video, jazz, mp3, Music, pop, rock, World, Анальное порно, Групповое порно, Книги, Музыка, Русское порно, Собрание сочинений, авто, аудио, аудиокнига, блондинки, большая грудь, большой член, брюнетки, видео, журнал, зажигательная, клубная, компьютер, кулинария, мода, молодые, научно-популярная, порно, роман, скачать, стиль, танцевальная, фантастика

Показать все теги
---
Davy Mooney & The Hope of Home Band - Live at National Sawdust (2020) [Hi-Res]
Категория: Музыка 1 февраля 2021 от kingdevil, прочтено (90)





Artist: Davy Mooney & The Hope of Home Band
Title: Live at National Sawdust
Year Of Release: 2020
Label: Sunnyside Records
Genre: Jazz
Quality: Mp3 320 kbps / FLAC (tracks) / 24bit-96kHz FLAC (tracks)
Total Time: 67:19
Total Size: 156 / 370 MB / 1.29 GB

Tracklist:
01. Kid Flash - Live (6:02)
02. Milly's Song - Live (5:38)
03. St. Paul's - Live (6:58)
04. Zona Leste - Live (6:55)
05. Wrinkles - Live (7:12)
06. Moon Song - Live (7:47)
07. Prospectin' - Live (11:07)
08. Angela's Sad Song - Live (6:45)
09. Swingset - Live (8:58)

It is easy to take live performances for granted. Easy to overlook the magic that happens when artists come together to express themselves and reach appreciative listeners. There is a certain energy that is only felt in the moment of musical creation, a give and take between musicians and the audience. That communal spirit should not be overlooked, especially, now in these times of quarantine and separation.
Guitarist/composer Davy Mooney knows just how special these experiences are and wanted to capture the essence of their magic on his new recording, Live at National Sawdust. On the recording, Mooney brings together his incredible Hope of Home band, featuring saxophonist John Ellis, pianist Jon Cowherd, bassist Matt Clohesy and drummer Brian Blade, to play old and new material for a receptive group of listeners at Brooklyn's National Sawdust and to conjure a fabulously warm and heartfelt performance that can be revisited over and over.
Originally from New Orleans, Mooney lived in, and performed regularly around, New York City for years. Over the past three years, he has been living and teaching in Denton, Texas at the University of North Texas. The change has allowed Mooney the opportunity to focus on more contemporary music as he mentors the next generation of up-and-coming jazz players. The effect of this can be heard in Mooney's own playing and composing, as he continues to evolve.
New York City remains a touchstone for Mooney and his regular visits to the City provide ample opportunities to remain a part of the contemporary scene. There is a certain edge and talent level in New York that Mooney wants to remain engaged with, the Hope of Home Band being a testament to that, as most of the members live in the City. Mooney originally met Cowherd and Blade at the Monk Institute in 2008 and performed with Blades' Fellowship Band in 2009. The continued involvement of these two plus stalwarts Ellis and Clohsey as members of his band for nearly a decade continues to humble the guitarist.
Typically, he finds a way to present his star studded band on these visits and his recent January 2020 trip once again provided this opportunity. But on this trip, Mooney wanted to try something a bit different. He decided to attempt a live recording of the Hope of Home Band. Of course, the first consideration for finding a venue is to find a good piano. Cowherd was quick to suggest National Sawdust, as they not only have a great piano but a state of the art recording setup.
Mooney and the Hope of Home Band assembled at National Sawdust on January 27, 2020 with engineer Sascha von Oertzen. Of course, live recordings have their challenges. The performers have to consider the audience and can not just start over again. But that is precisely why live recordings can be amazing. The emphasis on being in the moment supercedes the idea of perfection, typically producing compelling performances.
The pieces that Mooney brought to record were a mixture of staple pieces from his repertoire going back for nearly 15 years and new pieces that were written with the promise of this recording. Some of the older pieces are rarities that the guitarist brought out from his first recordings from 2009, Astoriano and Last Train Home, a duo album with John Pizzarelli.
The program begins with a sort of suite written for the members of his family. The bouncy "Kid Flash" is a new piece inspired by Mooney's son Andrés's love of action hero cartoons, the piece being a new arrangement of a composition the guitarist wrote for UNT's guitar ensemble. "Milly's Song" uses a singsong cadence that Mooney's youngest son, Milton, frequently sings, arranged into a gorgeously subtle composition. The floating "St. Paul's" is named for Mooney's wife Angela's native São Paulo, Brazil and is a whimsical piece with cascading guitar and saxophone.
The haunting "Zona Leste" takes its name from a favorite neighborhood in São Paulo and is an adaptation of a Chinese melody, "Jasmine Flower." The subtly swinging "Wrinkles" comes from Astoriano and is adapted well for this highly communicative band. From the same recording, the winsome "Moon Song" is a lovely feature for Mooney's guitar and voice, while "Prospectin'" gets a fantastic new treatment from the Band. "Angela's Sad Song" is a gorgeous ballad written for Mooney's wife that showcases Clohesy's stunning bass work and Ellis's warm bass clarinet. The recording concludes with a bright and uncontrived take of "Swingset."
The communal aspect of music making is missing in the world right now. Guitarist Davy Mooney feels it dearly and hopes to provide some of that much-needed energy to the public with his Hope of Home Band and their heartwarming new recording, Live at National Sawdust.
Davy Mooney - guitar, vocals (track 6)
Jon Cowherd - piano
John Ellis - tenor and soprano saxophone, bass clarinet
Matt Clohesy - bass
Brian Blade - drums

Download links:
Не забудь оставить отзыв о статье.
Уважаемый посетитель, Вы зашли на сайт как незарегистрированный пользователь. Мы рекомендуем Вам
зарегистрироваться
либо войти на сайт под своим именем.
l Распечатать
---
Закладки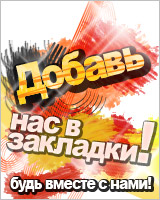 Голосуем
Какой антивирус у вас стоит ?