Теги
2010, 720p, download, Electronic, FLAC - Lossless, HD video, jazz, mp3, Music, pop, rock, World, Анальное порно, Групповое порно, Книги, Музыка, Русское порно, Собрание сочинений, авто, аудио, аудиокнига, блондинки, большая грудь, большой член, брюнетки, видео, журнал, зажигательная, клубная, компьютер, кулинария, мода, молодые, научно-популярная, порно, роман, скачать, стиль, танцевальная, фантастика

Показать все теги
---
Gilbert-Williamson - The Tragedy of Dirk Munro (2020) [Hi-Res]
Категория: Музыка 31 января 2021 от kingdevil, прочтено (123)





Artist: Gilbert-Williamson
Title: The Tragedy of Dirk Munro
Year Of Release: 1979
Label: Cherry Red Records
Genre: Pop, Rock
Quality: Mp3 320 kbps / FLAC (tracks) / 24bit-44.1kHz FLAC (tracks)
Total Time: 37:09
Total Size: 91.7 / 239 / 422 MB


Tracklist:

01. All The Nice Girls Like A Sailor (0:46)

02. Portsmouth (3:03)

03. Dirk Munro (2:56)

04. Going Back To Washington (3:44)

05. The Lone Ranger (2:45)

06. A Voice On The Radio (3:55)

07. If I Were To Be Honest... (0:42)

08. Let's Be Good To One Another (2:42)

09. The People Have Spoken (4:01)

10. Cinematique (5:40)

11. Why Do The Mornings Come So Soon? (3:01)

12. The Garden Of The Angel (4:02)


The Tragedy Of Dirk Munro is the first album by Gilbert-Williamson - a collective formed by writer Pat Gilbert and producer/arranger Mike Williamson - and tells the story of an English actor who achieved success in Hollywood in the 1960s and '70s, before falling foul of drugs, alcohol, sexual uncertainties, the pain of losing loved ones and, inevitably, the changing tides of public taste and fashion.
Orchestral pop, easy listening, spoken-word, LSD party music, chanson, wonky waltzes and folk-rock all play a part in unravelling Dirk's cautionary and often tantalisingly misty tale. You'll find hints of '70s theatrical Kinks albums, Lou Reed, Curt Boettcher, David Bowie, Arthur Lee, Mel Henke, Edwyn Collins, Roddy Frame, John Barry, Serge Gainsbourg and Damon Albarn on the record (many of Dirk's own favourites, in fact), though the overall flavour is all the album's own - classic-sounding rather than retro, modern but with an vintage, peppery twist.
"People have asked me who Dirk Munro is, but I'm not entirely sure," says Gilbert, who pieced together the 10 songs from unfinished fragments he'd written after his father died two decades ago, numbers destined for his '00s punk group Night Of Treason's unrecorded second album, and more recent compositions that bubbled to the surface after Dirk had come to him in a dream three years ago. "I think it's the life experience of a lot of people, perhaps more specifically a certain older generation's, but filtered through a character who might feel familiar with from watching '60s and '70s British and US movies and cult TV series."
"A concept album of folk rock, psych, orchestral pop, chanson, loungecore and spoken-word - it's screaming out to be taken to the West End stage." (Planet Rock magazine)


Download links:


Ключевые теги: Pop, Rock, World, Folk, MP3

Не забудь оставить отзыв о статье.


Уважаемый посетитель, Вы зашли на сайт как незарегистрированный пользователь. Мы рекомендуем Вам
зарегистрироваться
либо войти на сайт под своим именем.
l Распечатать
---
Закладки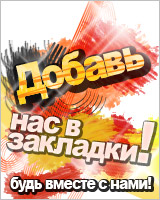 Голосуем
Какой антивирус у вас стоит ?