Теги
2010, 720p, download, Electronic, FLAC - Lossless, HD video, jazz, mp3, Music, pop, rock, Анальное порно, Групповое порно, Женский, Книги, Музыка, Русское порно, авто, аудио, аудиокнига, блондинки, большая грудь, большой член, брюнетки, видео, журнал, зажигательная, клубная, компьютер, мода, молодые, попса, порно, ремонт, скачать, стиль, танцевальная, техника, фильм, хиты

Показать все теги
---
The 412 District - Faith, Family, Friends, and Freedom (2019)
Категория: Музыка 24 мая 2020 от kingdevil, прочтено (6)





Artist: The 412 District
Title: Faith, Family, Friends, and Freedom
Year Of Release: 2019
Label: The 412 District
Genre: Country
Quality: Mp3 320 kbps / FLAC (tracks)
Total Time: 33:45 min
Total Size: 79 / 220 MB

Tracklist:
01. Who I Am
02. Funked up Country Boy
03. Faith, Family, Friends, And Freedom
04. Stand (Remastered)
05. Your Man
06. Stronger Than Hate (Remastered)
07. Goodbye Angry Girl
08. Minding Your Business
09. River's Shore
10. Bein' Haive

The 412 District was formed in 2013 from their common love of music and occupation (Education). Kevin Monaghan (Lead Singer and Rhythm Guitar) started the band for an anti-bullying fundraiser. Rob Furman (Drummer) joined him on his first project, Jon Weisbroad (Bass), Sean Van Eman (Lead Guitar) and Adam Wheeler (Rhythm Guitar) were soon added. Six years later , the band is rocking venues throughout Pittsburgh, and still consists of several educators (three principals, a coach all from the same school district and a realtor).
To highlight their performances, The 412 District was invited to perform at one of the largest educator conventions in Philadelphia as well performing at Vetfest 2019 for the Wounded Warriors Project and at multiple American Cancer Society events. Other highlighted performances include The Hofbrauhaus' Tenth Anniversary Celebration, along with a rockin' holiday party performance the Crafthouse.
Their music is as eclectic as the famous Heinz 57 sauce. Their covers include most genres of music and range from Johnny Cash to Lynyrd Skynyrd, from CCR to Tom Petty, from Green Day to Walk the Moon. In the past two years the band has moved to writing and recording original music that is clearly a country rock style. Their first single "Stand" which was written as a tribute to our lead singer's father, was recently endorsed by the Wounded Warriors Project and was highlighted at their 2019 Vetfest. Their songs can be found on all the major streaming music services including Spotify, Apple and Amazon.

Download links:
Не забудь оставить отзыв о статье.
Уважаемый посетитель, Вы зашли на сайт как незарегистрированный пользователь. Мы рекомендуем Вам
зарегистрироваться
либо войти на сайт под своим именем.
l Распечатать
---
Закладки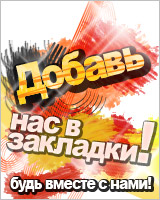 Голосуем
Какой антивирус у вас стоит ?