Теги
2010, 720p, download, Electronic, FLAC - Lossless, HD video, jazz, mp3, Music, pop, rock, Анальное порно, Групповое порно, Женский, Музыка, Русское порно, авто, аудио, аудиокнига, блондинки, большая грудь, большой член, брюнетки, видео, журнал, зажигательная, клубная, компьютер, мода, молодые, обои, попса, порно, ремонт, скачать, стиль, танцевальная, техника, фильм, хиты

Показать все теги
---
Blueground Undergrass - Live At The Variety Playhouse Atlanta GA (1999)
Категория: Музыка 27 апреля 2018 от kingdevil, прочтено (26)





Artist: Blueground Undergrass
Title: Live At The Variety Playhouse Atlanta GA
Year Of Release: 1999
Label: Horizons
Genre: Bluegrass, Country Rock, Classic Rock
Quality: Flac (tracks)
Total Time: 01:13:26
Total Size: 530 Mb (scans)

Tracklist:
01. Zambilly
02. African Hillbilly
03. Take This Hammer
04. Red Haired Boy/Orange Blossom Spatial
05. I Don't Want To Leave
06. Seven Daffodils
07. Farewell To Lemmings
08. Oh Death
09. Blue and Lonesome
Band Members: Rev Jeff Mosier -banjo
Johnny Mosier -acoustic and electric guitar
Mark Van Allen -pedal and non-pedal steel guitar, dobro
Edward Hunter -fiddle, mandolin
Michael Grando
Mark Bynum

Another band on the long list profoundly influenced by the work of Col. Bruce Hampton, Blueground Undergrass released two albums of progressive jam band bluegrass in the late '90s, fronted by their founder and banjo player Rev. Jeff Mosier.
The principle antecedent to Blueground Undergrass was the long-running combo Good Medicine, which featured Mosier along with future Undergrass members Edward Hunter (fiddle) and Mosiers brother Johnny (guitar). The band, which existed for over 20 years, played a typically wide variety of gigs in and around their native Georgia.
Simultaneously, for many years, the Mosier brothers hosted an influential Americana-tinged radio show, where both came into contact with many of the luminaries of the bluegrass circuit. In the late '80s, through folksinger Elise Witt, Mosier met Col. Bruce Hampton. Soon, Mosier was playing with Hampton in an early version of the Aquarium Rescue Unit. Though his stint with the group was relatively brief, it provided a model of an eclectic, electric bluegrass band.
After an on-tour residency with Phish in 1994 and guest appearances with southern jam-rockers Widespread Panic, Mosier decided to focus his musical vision. Though he had been leading myriad local groups, he pulled together Blueground Undergrass as his new primary outlet. Calling on friends and picking partners from the local music scene, Blueground Undergrass began to accumulate gigs.
Barnyard Gone Wrong With the addition of drummer Michael Grando, the band achieved a progressive bluegrass sound in the spirit of pioneers Newgrass Revival, soon releasing Barnyard Gone Wrong in 1998. The feel was upbeat and funky. With the addition of a rock rhythm section (completed by electric bassist Mark Bynum), the group could allow Mosier's Earl Scruggs-derived clawhammer picking to build momentum for the band while being afforded the opportunity to lay back on top of a steady beat and introduce other influences.
Following the recording of Live at the Variety Playhouse 7.10.99 for the Phoenix Presents label, Bynum left the band, replaced by Joseph Patrick Moore, a solid bassist who had done tons of session work as well as recording two instrumental discs of his own. The band continued to tour the jam band circuit.


https://rapidgator.net/file/4d79fbf52e20b116ce32b952f200c8e0/bulatvpa.rar.html


http://ssh.tf/2AvCv1UYN/bulatvpa.rar

Не забудь оставить отзыв о статье.
Уважаемый посетитель, Вы зашли на сайт как незарегистрированный пользователь. Мы рекомендуем Вам
зарегистрироваться
либо войти на сайт под своим именем.
l Распечатать
---
Закладки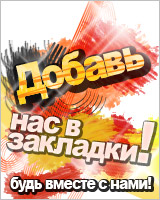 Голосуем
Какой антивирус у вас стоит ?