Теги
2010, 720p, download, Electronic, FLAC - Lossless, HD video, jazz, mp3, Music, pop, rock, Анальное порно, Групповое порно, Женский, Музыка, Русское порно, авто, аудио, аудиокнига, блондинки, большая грудь, большой член, брюнетки, видео, журнал, зажигательная, клубная, компьютер, мода, молодые, обои, попса, порно, ремонт, скачать, стиль, танцевальная, техника, фильм, хиты

Показать все теги
---
Heinz Holliger, Erich Höbarth, Camerata Bern - Johann Sebastian Bach: Ich hatte viel Bekümmernis (20...
Категория: Музыка 13 марта 2018 от kingdevil, прочтено (156)





Artist: Heinz Holliger, Erich Hobarth, Camerata Bern
Title: Johann Sebastian Bach: Ich hatte viel Bekümmernis
Year Of Release: 2011
Label: ECM Records
Genre: Classical
Quality: FLAC (tracks) [24Bit/44,1kHz]
Total Time: 58:54
Total Size: 637 MB

Recorded: December 2010, Radiostudio Zürich.

A recording to delight all admirers of Bach and the baroque oboe and a wonderful account of Heinz Holliger's interpretive genius as a player: for many, he is the world's greatest oboist. Factor in the long-established relationship between the Camerata Bern and Holliger which permits a real group understanding, Erich Hobarth's exemplary violin, and superb ECM sound and we have here a special event. Holliger has recorded prolifically for the New Series, but this is his first disc for the label since the 1997 "Zelenka" album to address core classical repertoire, and these very popular pieces will find a broad public response.

AllMusic Review by James Manheim
:
This album of music for oboe and strings by Bach involves mostly hypothetical reconstructions from various times, with a concerto by Alessandro Marcello and a couple of oboe solos from choral pieces to round out the program. Most of the music here is better known in versions for keyboard and orchestra. But nothing about these facts reduces its beauty or even its historical authenticity; there are strong indications that several of Bach's keyboard concertos were based on lost originals for wind instruments, and in any event arrangements of all kinds were common within Bach's oeuvre. Bach himself arranged a good deal of Italian music for new instrumental combinations, and indeed he arranged the Marcello concerto heard here for solo harpsichord. What is heard here is the original concerto, and it's unclear what's meant by the inclusion of Bach's name in the track list in connection with this work. Veteran Swiss oboist Heinz Holliger, however, will make you forget such issues with his gorgeous performance of the slow movement of this work, which gains in intensity without overstepping Baroque structure in a way that's very difficult to pull off. The genuine Bach works are equally affecting, and Holliger's command of the oboe d'amore in the concerto (BWV 1055) for that instrument shows absolutely no sign of loss of control as he enters his eighth decade. The addition of the sacred music excerpts lends a somber air to the program as a whole, which is dedicated in memoriam to Holliger's brother and to a colleague. The Camerata Bern, a historically informed ensemble using Baroque bows and gut strings, offers clean, unobtrustive support, and the entire album is a model for the pairing of a mainstream instrumentalist with an ensemble oriented toward historical performances. Another strong point is ECM's sound, about which the packaging is silent: wherever it was recorded, the music has an astonishing combination of warmth, clarity, and depth. Holliger must have played these works hundreds of times, but he adds something new in old age.
Tracklist
:
Johann Sebastian Bach (1685-1750)
Cantanta, BWV 21 "Ich hatte viel Bekümmernis" / Erster Teil - Pt. 1
1 Sinfonia 00:03:03
Concerto For 2 Harpsichords, Strings, And Continuo In C Minor, BWV 1060
2 Allegro 00:04:51
3 Adagio 00:04:50
4 Allegro 00:03:39
Kommt, eilet und laufet (Easter Oratorio), BWV 249
5 Adagio 00:03:22
Concerto For Oboe d'amore, Strings, And Continuo In A, BWV 1055
6 (-) 00:04:22
7 Larghetto 00:04:55
8 Allegro 00:04:36
Oboe Concerto In D Minor
9 Andante e spiccato 00:03:06
10 Adagio 00:03:51
11 Presto 00:03:39
Cantata, BWV 12, "Weinen, Klagen, Sorgen, Zagen"
12 Sinfonia zur Kantate "Weinen, Klagen, Sorgen, Zagen", BWV 12 00:02:44
Concerto For Harpsichord, Oboe, Strings, And Continuo In D Minor, BWV 1059
13 Allegro 00:05:46
14 Adagio 00:02:40
15 Presto 00:03:30
The Hilliard Ensemble
:
Heinz Holliger: oboe, oboe d´amore
Camerata Bern
Erich Höbarth: violin, conductor

https://rapidgator.net/file/e874fee3939edba33e95a54691b36ea6/JSebBch-011HDTs.rar.html


http://ssh.tf/tpSKZcAJF/JSebBch-011HDTs.rar

Не забудь оставить отзыв о статье.
Уважаемый посетитель, Вы зашли на сайт как незарегистрированный пользователь. Мы рекомендуем Вам
зарегистрироваться
либо войти на сайт под своим именем.
l Распечатать
---
Закладки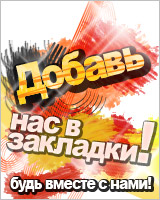 Голосуем
Какой антивирус у вас стоит ?